As the reviews for the first DCEU solo female male have started pouring in, you already know that Gal Gadot's Wonder Woman is a really special character not only for DC but also for movies in general. Also making an appearance in last year's Batman V Superman, Wonder Woman is an integral part of the upcoming justice league movie. But it is very essential to recognize the need for a powerful female character, especially in the superhero genre. DC just does the trick with that.
We have no doubt that Gal Gadot's movie will totally rock at the box office, but be sure it breaks a lot of stereotypes and brings much needed glory to female characters in women films. Not to ignore the fact, this is also the one movie DC Cinematic Universe is counting on with their previous films being panned by critics. Also we bring you our take at why Wonder Woman is just the cinematic character we needed :
1. Fantastic Story Line

The first reviews for the movie are almost out, but even if they were not, fans had decided from the trailer that Wonder Woman stroy-line, carry forwarded from Amazon is just the cinematic treat we would expect from a super hero film. A mythological origin story, great action and strong characters ! What else we need.
2. Gal Gadot Is Just The Woman We Needed
Gal Gadot brings a very fresh approach to a rather old comic book movie character. By far she gets the best cinematic representation for the character which was much needed. In short she is our no non-sense girl which takes her super stature rather seriously !
3. Gal Gadot's Character Is Seldom Dependent On Male Protagonists
It is not a routine task to outshine two major male protagonists in just one cameo, and not just that she played her character to such conviction that audience were in awe. Gal Gadot brings that much needed authenticity in the DC universe. This is a lesson to be learned and a character to be cherished for nayone who looks down upon the lack of strong female characters in our movies.
4. Wonder Woman Will Do The Trick For DC Movies
And there are many reasons to that. A strong story line, path breaking characterization and just the fresh treatment brought in by Gal Gadot make sure that her portrayal of Wonder Woman will be remembered for decades to come. She is bad-ass, she is strong and not to miss the charm she brings to the character is truly unmatched.
5. Carves Out A Niche For Female Centric Superhero Genre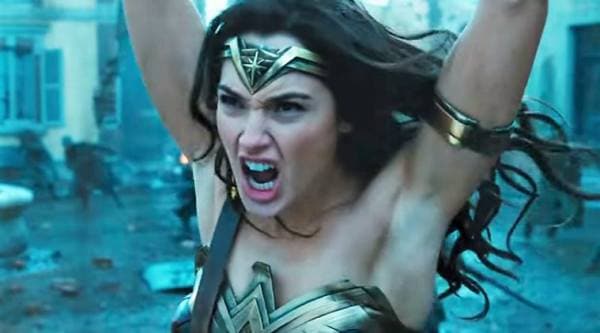 Let us all agree on the fact that women do not get enough credit in the superhero genre and also in most major hollywood flicks in general. This Wonder Woman gets the bets of everything on screen and oh boy, you cannot take your eyes of her !!
6. Best Action From DC Sparing Batman
This is almost a proud moment for Hollywood, that they finally have a strong female character in the action genre, without the fear of being judged. We respect the director's vision, and the best part is, her action is not inspired from usual male dominated movies, but they create something of their own.
To confess, I being a fan of Gal Gadot, also anticipate her in the solo and future DC movies. Hope you like my take on the following subject matter. Till then, you can check out our other articles and share our work on your social media. For feedback/suggestions, email at amazinggeekworld@gmail.com !!