Meetings are very much the part of the corporate culture. After all you get to express yourselves and win that special business assignment. More often than not many people take it as a causality or as something which they feel that will not gain them any thing in their career. But often under the wraps of working hard for your regular days, corporate meetings are just as important. Here are 5 Tips To prepare You For A Top Notch Corporate Meeting :
# Always Keep Your Presentation Ready And Keep Updating It
Your Presentations should always get teh right sense of information with good amounts of facts and figures. Include all the important elements and make sure it gives meaning to the target audience. Make full use of the time assigned to you in order to be heard and make right proposals in the corporate meetings.
# Dress Well And Take It As An Opportunity To be The Next
You appearance plays a much more important role during various corporate meetings that you go for. It indicates how serious you are towards your job and it also represents your personality type. These things matter a lot on a professional front. Obviously bad dressing will not make you win those bids in the corporate world.
# Always Be Prepared To Answer Client / Consumer Related Questions

It is very important to create some amount of value out of the presentation you deliver. The end result of your business is always either your client or the consumer to whom you are pitching your products to . So in order for your presentation to make sense you have to be fully prepared to answer question in regard to clients and point of view of the consumer !
# Keep Your Notes With You On Your Desk
Even if you are making your presentations more relatable and easier to be disclosed you must always keep some of your personal notes that you make on your presentation podium. It helps you cover all the gaps and make it easier for you to remember important points during a corporate meeting.
# Ensure Feedback In Your Part Of the Session
One must always keep a good chunk of time to answer the questions and create an interesting feedback session for the audience. A good feedback session makes sure that your audience was interested in the points that you made and you delivered value in the meeting.
# Use Visual Graphic Medium To Make A Point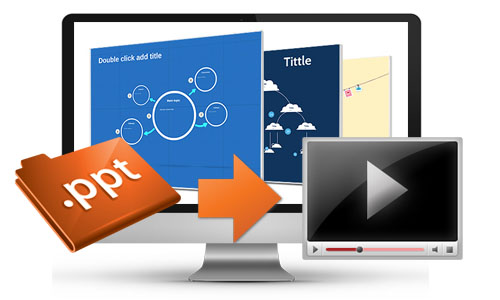 The most effective method in order to make your presentation more engaging is to use visual graphic media at important slots of time. By using these effective methods you can make sure that most people are more attentive. It also helps you creatively make a point.
# Carry Confidence To Win Over People
Confidence is a big thing especially when you want a Yes for your proposals and business plans. You have to be positive, believe in yourself, smile more often and get people in your confidence in a corporate meeting. This looks like an obvious thing but it is a very vital ingredient to be inculcated for success.  A good positive attitude can surely take you places.
For more amazing piece of information from the world of entertainment, technology, comic books and the world in general, find a friend in amazing geek world. You can stay tuned with our regular updates by hitting the subscribe button. You can also makes us know what you think by leaving your thoughts in the comments section below. You can like us on facebook at facebook.com/amzgeekworld. Till then we guys hope you keep enjoying the valuable information and show us some support by sharing our posts in your social circle.