Yea actually the new generation is pretty much confused with everything. And we can also say that cinema is a very good representation of what we feel do and also what we percieve. Cut to the point we are talking about the most glossy filmmaker of Indian Cinema. Karan Johar ladies and gentlemen is very muc a celebrity filmmaker who is mor emoked for his larger than life persona then his prowess with directing movies. But as Cinema is, not everyone can carve out a niche for themselves in varied genres of movie making. Karan Johar is one such name. Here are 6 Reasons Why We Think Karan Johar Inspires A New generation of love !!
He Literally Made Us Aware Of There Is Love In Friendship!
 
He literally started his own league of films with mostly Shah Rukh Khan playing the lead. There is barely anyone who is not affected by his "Kuch Kuch Hotaa Hai" cinema. He brought forward a point that there is a lot of room for love to flourish in deep friendship, that too in its true form. Kudos to Johar!
He Does Everything Trendy And We Keep Up

There are just more than a few instances in which Karan Johar has mocked himself for his glitzy glamorous perception of his version of movies and the star studded sets with larger than life rich appeal. But if you would ask us, if there is ever any place for all glitz and shimmer, it is the movies. Going by this logic, we are not even complaining.
His Movies Do Fair Justice To The Urban Youth '
There was a time when the rural India dominated retty much all the movies in Indian Cinema. Karan Johar belongs to the brand of filmmaking and is one of the few in his craft who makes movies relatable to the youth and also enjoyed by a particular age group. Every film of his after "Kabhi Khushi Kabhi Gham" stands true to this formula.
Say no To Fairytale Love Endings – Because Ae Dil Hai Mushkil 
 
What else ?? There is a common thread that connects Johar's work if you have noticed. Many of his recent and not so recent works represent at least a realistic view on problems surrounding love. For example, Ae Dil Hai Mushkil is the most appreciated film made by Karan based on unrequited love, but it seldom feels like something audience won't relish.
He Is A Contemporary With Sensibilities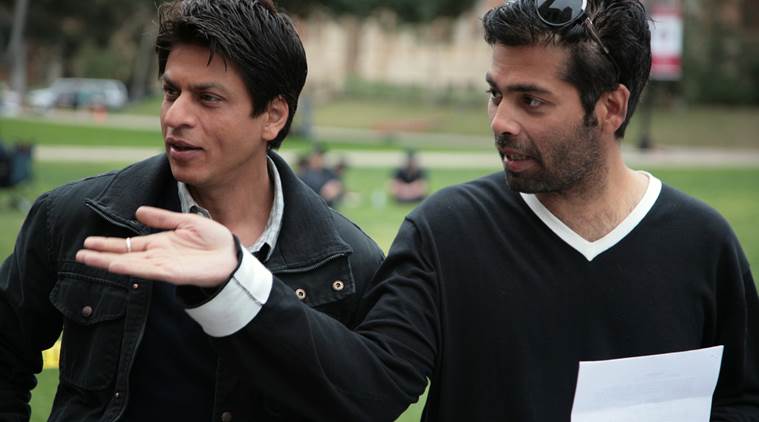 If you think that Karan has got nothing to do with serious brand of cinema then go watch "My Name Is Khan" and you would know how brilliant the director is. This is why this 90's filmmaker belongs to the contemporary brand of cinema but that does not come without his sensibilities.
Maybe High Production Values But That's Cinema For Us!
 
You would always associate a Dharma Production film or even a Karan Johar directorial with big sets, rich lifestyles, Manish Malhotra outfits and brattish rich protagonists. That also comes with some loud cinema form the director but there is nothing to complain! Afterall cinema is all about exploring things which are larger than life, nothing wrong with that.