Being an Imtiaz Ali Fan, as one would have guessed is not an easy task as just like the creative genius filmmaker, one would have many people who question your sanity. But the experience of watching Imtiaz Ali films is something to be cherished, even people who are not his fans will agree. So here in these post, we will uncover the "7 Confessions Of Every Imtiaz Ali Fan". Check it out :
We Have A Special Playlist For Imtiaz Ali Films Songs
Source : msworldsite.com
All-time hits like "Tum Saath Ho", "Tum Ho" and "Naadan Parindey" will keep running through your Youtube playlists and iTunes playlists in endless loops and you can just never get enough of it. The songs in his movies are as intense as his films and it is like taking an emotional journey back and forth. You can watch the song here.
Yes We Argue Our Hearts Out With Our Friends With The Epic Scenes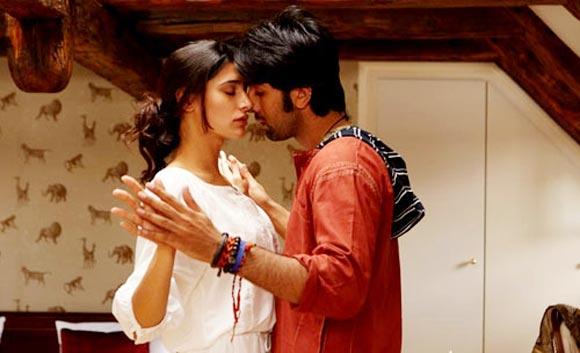 If you are a die-hard Imtiaz Ali fan, you will agree to the fact that there are more than one contexts in which his movies can be understood. You would just watch your favorite Imtiaz films again and again and the arguments regarding his movies would just never stop.
It Takes Time To Get The Film
It is not very surprising that Imtiaz Ali films are more appreciated after release then they are appreciated on their celluloid runtime. The reason is that Imtiaz Ali films tend to grow on you and take a certain time before you truly understand their meaning.
Our Love Lives Are Affected By His Films
Only his true fans will agree that how easily they can relate to particular sequences from "Jab We Met" and "Love Aaj Kal". Sometimes you would just look at the confusion and almost swear that this is your story and your love life.
Imtiaz Ali Appeal To Our Highest Calling

Whether it is films like "Tamasha" or "Rockstar", Imtiaz has always proved that how well he understands the modern Indian psyche and the complications that come with the love associated with it. They just appeal to our highest calling and it takes guts to admit it.
We Don't Always Care About The Box Office / Critics

Our past experience has also shown us that you can not always depend on the box office verdict to tell whether you have seen a good movie or not. It is just a matter of fact that there are many Imtiaz Ali films that deserve to do better than they did at B.O.
We Watch His Movie Scenes And Feel Emotional
Not everyone will agree to it but most of us are just into our blankets during turbulent times wondering how awesome his films are. It is very easy to seep into his genre and get emotional flowing with songs like "Tum Ho" and "Tum Saath Ho".
We hope you enjoy our takes relating to the world of entertainment, comic books and movies. For more amazing content, keep coming back to amazing geek world. Till then we guys hope you get the word buzz go by sharing our content with friends and family in your social circle on facebook, twitter etc.