The Indian Mythology is famous for it sets of surprising and mysterious mythological characters which create a sense of wonder and curiosity in our minds. There have been many stories associated with the Indian Mythology which have their relevance even today. They can be traced back in monuments, legends and holy books of the Hindus. But do you know that there is evidence of as described as Chiranjeevis ( Immortals ).
There is also a shlok in Sanskrit which exclaims "Aswathama Balir Vyaso Hanumanash cha Vibhishana Krupacharya cha Parashuramam Saptatah Chirjeevanam". The religious text also exclaim that each of these 7 immortals represent an attribute of humanity. The 7 characters which are still alive as per Hindu mythology are :
1. Ashwatthama
Ashwatthama was born to Dronacharya and was a very important character even mentioned in the events of Mahabharata. He is known to be a great gifted warrior. Interestingly he had been gifted a gem by Lord Shiva which rests on his forehead. He is also believed to be the master of science of weapons.
2. Mahabali
Mahabali was known to be a great king and also one of the most persistent devotees of Hindu Mythology. he was a righteous and pious ruler, despite being an asura, he was also known for his charity. he was blessed to be a Chiranjeevi by Lord Vishnu, as he impressed the Lord with his humility and devotion. he descends on Earth once an year, when Onam is celebrated to welcome him.
3. Veda Vyasa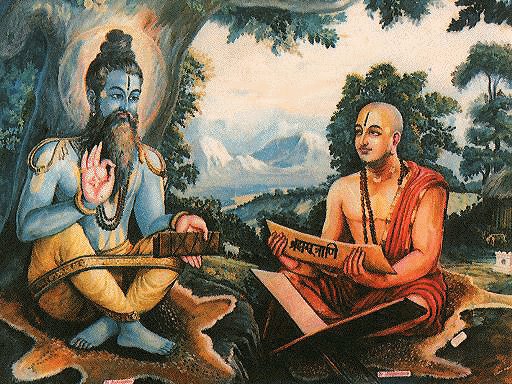 His name means a compiler. He has been famous in the Indian history because he has been known to have classified the Vedas. He is also known to be one of the forms of lord Vishnu who made it to Earth in Dwapara Yuga. He split the Vedas into 4 parts and made it easier to read. His birthday is celebrated as Guru Purnina ( Vyas Purnima) in the Indian culture
4. Hanuman
He is known to be one of the most important characters of the Indian Epic Ramayana. he is believed to be a re-incarnation of Lord Shiva. He was born to monkey king kesari and also known to be as "vaayu puttra" ( son of the wind). He was believed to have been blessed with immortality by Maa Sita, when he found her in Lanka, stranded by Ravana.
5. Vibhishana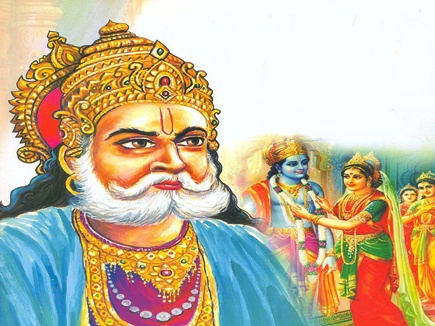 He was the youngest brother one Ravana. Although born in a demon family, he was a strong devotee of Lord Rama and known to be a righteous principled asura. He was later crowned as the kign of Lanka after Ravana's death and granted immortality by Lord Rama himself.
6. Kripacharya
He was known to be related to Dronacharya. His twin sister was married to Dronacharya. He was a teacher to royal children. And he fought on the ourva's side in the Mahabharata. He was a capable warrior and sustained attacks from 60,000 warriors simultaneously.
7. Parashurama
He is known to be the 6th incarnation of Lord Vishnu himself. He recieved his weapons, a bow an dan axe from might Lord Shiva himself. He was also known to be skilled in ancient form of ultimate martial arts. He was known to have single handedly won the world. The Hindu religion in the Indian mythology quotes that Parashurma will re-appear on Earth as a martial arts teacher to the 10th avatar of Lord Vishnu.
For more amazing insights into the world of mythology, history, religion and science, you can find a trustworthy friend in amazing geek world. And also stay tuned for best quirky updates. You can email your suggestions and feedback at amazinggeekworld@gmail.com. Till then, have fun !