Marvel Comics have given one of the most memorable movies in the recent decade with their best characters spread over some very impressive movies. When Marvel Studios owns most of their major characters, the story telling becomes fairly easy. We have witnessed this is Avengers and Captain America films. When other rival studios own some major characters it becomes difficult to implement comic books content fairly to them. Now in this post, we would rather look at the 7 Marvel Marvel Comics Characters Unfortunately Not Owned By Marvel.
Deadpool
The merc with a mouth is a very impressive X-Men character from Marvel comics. Most people do not know that Deadpool movie rights are rather owned by 20th Century Fox.
Hulk
The Hulk is an iconic character loved my millions of fans. But the fact that Marvel Studios do not own the solo movie rights to The Hulk means that we might never have a good standalone Hulk film. Although he does a great job in MCU franchise with Mark Ruffalo.
Spider Man
Sony has made a fortune by luckily owning rights to Spider Man. The fact that Marvel had to borrow the character from Sony on contract basis has a limited creative scope. But it makes sure that we get a worthy web slinger in the MCU.
Fantastic Four
Fantastic Four is owned by 20th Century Fox. Marvel Studios do a fabulous job when creating blockbusters from their comic book characters. 20th Century Fox has not tasted success with this franchise.
X-Men
X-Men was the first commercial success in the Super Hero genre. The franchise is also owned by 20th Century Fox which makes it difficult for characters like Cyclops, Jean Grey, Magneto etc to interact with characters in the MCU.
Silver Surfer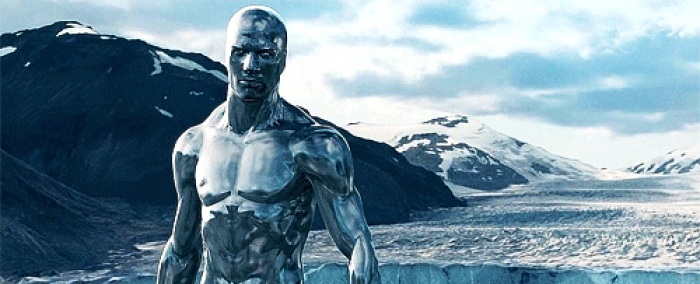 The Silver Surfer is a great Marvel Comics character with huge potential. The only thing is that Fox almost never made a good impression with it in their Fantastic Four movies. If Marvel had the rights to it, we would be having a blast.
Wolverine
Wolverine is the most loved comic book character from Marvel. He has starred in a bunch of films doing great business but has never been part of the MCU. Just like the X-Men and Deadpool, Wolverine is owned by 20th Century Fox.
For more amazing pieces from the world of entertainment, technology and comic books, keep visiting amazing geek world. If you like our content you can share it with your friends on social media. Till then have a good day!