When it comes to the latest generation of actors, Varun Dhawan is the only prominent name to have achieved a comfortable star status in the last 5 years. Whether it is his comedy or choice of roles, the young actor seems to have left no stone unturned to make it big in Bollywood. And given his career graph, he is also going to be the future superstar of Bollywood. Here are 7 Reasons to love Varun Dhawan – The Perfect Mix Of Salman And Govinda. Check out in the post below.
1. He Sure Has The Acting Chops

If you think that Varun Dhawan is a stereotyped Bollywood hero then you should totally watch "Badlapur" and for rest of your cinematic apetite, he sure has the acting chops of an upcoming Bollywood superstar.
2. Govinda Like One-Liners

There are many memorable Govinda one-liners that only belong to the class of the yesteryear superstar. But we don't knwo what it is, maybe because Varun too has the privilege of directed by David Dhawan, but he sure reminds us of Govinda and also has the charm of this generation.
3. Energy Like Salman ( Also The SIx Packs ! )

Being compared to Salman is no joke, that too when Khan is already a working lead actor in the same timeline. But Varun Dhawan deserves the title of future Salman Khan, above that he also has the six-pack abs!
4. He Has The Ladies Drool Over Him

There is this comical timing about the actor that you might not take him too seriously but he has captured pretty much a lot of the female attention on screen and off screen alike. That is
5. He Can Also Dance Saala!
No questions asked about that ! Varun is the poster boy for today's generation especially when many actors who seem to be good dancers are not great actors. This guy has what it takes to be the superstar for next decade.
6. Right Choice Of Movies And Family Entertainers
You might criticize and critics might shout out their lungs to formula masala mass films, but this is what the industry thrives for. We also like the guilty pleasure of going for massy feel movies and Varun surely has a market share with such movies. he is also the perfect family hero liked by children and grown-ups alike!
7. A Stream Of Universal Hits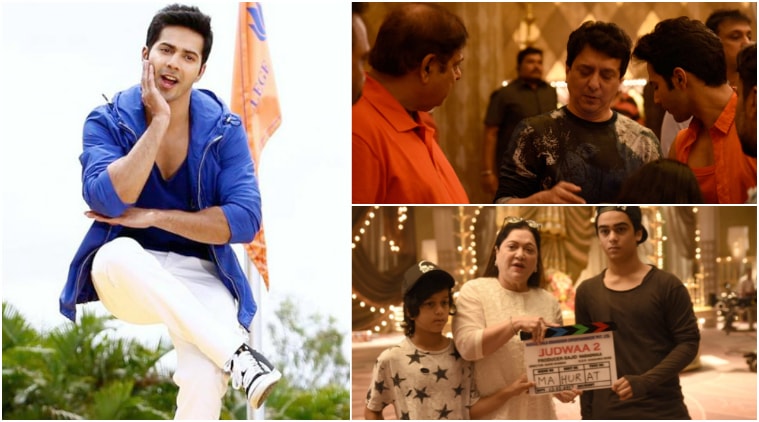 He has a clean record of 7 clean hits and no flops. You might argue but this actor surely seems to be doing something right, at least some talent need be appreciated.
We hope you enjoy our take on Bollywood, movies, science, and technology. Till then you sure enjoy our other posts and share them with your friends and family in your circle. Let us know whether you agree or disagree with us in the comments section below !