Tom Holland is already having a dream run at the box-office with the newly released Spider-Man : Home Coming. And he has every reason to rejoice. It is a marvel film with excellent casting and tech support and has a lot of exciting elements in it. It has got a good script, it has got a lot of Marvel stuff in it and the internet is going crazy with Tony Stark making his presence felt in his cameo for the latest Spider man outing.
Now we would make valid points and we agree that Sam Raimi's Spider man with Toby McGuire and Sony's previous Amazing Spiderman has seen Andrew Garfield don the avatar of our favorite geeky superhero. Thw webslinger enjoys great popularity among comic book and movie enthusiasts. With Tom Holland we have MCU takinh an all new take on Spiderman. You can check out tje trailer for the movie here too !
Now we would also agree that Tom Holland seems to have nailed his part in Spider-Man : Homecoming. Here are 5 Reasons We Think Tom Holland's Character Is The Best Peter Parker Yet :
1. First Spider-man In The MCU Set Up
Tom Holland gets to play a whole lot of challenging set up when he kick starts in Captain America : Civil War. Audience seem to have gotten the fancy of this new generation Peter Parker. Not only is he more relatable to people, he is also pretty much has the comic timing that we expect from Peter Parker.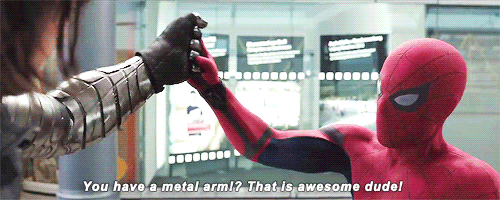 2. Marvel Technology And A.I. From Tony
Let us just begin with the basic equipment that Peter Parker gets as a reward from Tony Stark. The high tech suit has a personal A.I. assistant, spy bots, speaking modes and even multiple web shooter combinations. The new suit allows Spider-man to make use of various strategy modes which can be used for combating villains in the future.
3. Tom Holland's Peter Parker Is The Science Geek We Know From The Comics
Heyya comic book fans. Previously Spider-man movies have spend a lot of time on the origin story and how with "great power comes great responsibility". Fans would be happy that this Peter Parker does not indulge in the past but he is a great science geek. He is smart, he knows what to do and is good with gadgets too ! He is a science kid and this is why Tony likes him !!
4. Tom Holland Gets The Character Development And Tone Just Right
We would not give nay movie spoilers but would have to admit that Tom Holland totally lives his part. The young teenager spider-man goes through his own set of emotional nuances. The character development is just too awesome to handle and suits the tone of the movie. The journey which a naive Peter goes through to become the iconic web slinger is something to watch out for. The fact that Peter starts out young actually works for the film.
Also Read : 8 Great Video Games Based On Comic Books That Are Just Too Awesome To Miss !
5. This Peter Parker Is Comic Book Accurate
The other movies have also got the source materials right. But the latest edition of Spiderman gets the comic book spidey just as one would have dreamt of. He is a friendly neighborhood super hero who has regular life issues. We would admit that audience love how Tom Holland's spidey is a regular new work kid with street stuff of his own. In short Marvel gets the classic Spider-man which evokes nostalgia from comic book fans !!
6. Best Action Seen In A Long Time
Apart from the spell binding vfx and technologies from the Chittori tech ( first avengers film ). The new character also executes the much needed action sequences. Unlike the other Avengers films, it is not an overblown CGI marathon, but just spider man worthy action sequences that look very fresh and entertaining.
7. This Spidey Gets The Stark Internship Too !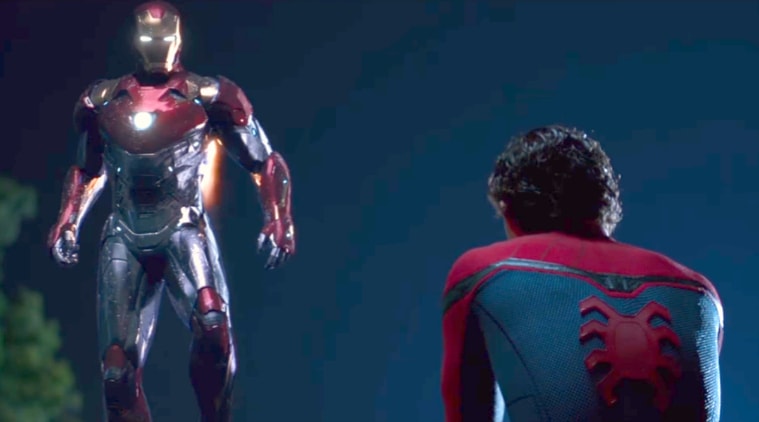 One thing about the new film is that Peter does not have any Uncle Ben to look upto. Instead he gets the guidance of non other than Iron Man. Tom Holland's character has to make up with the pros and cons of being associated with a seasoned avenger and we admit that he does a pretty good job at it !! Also we love the Robert Downey Jr. playing a mentor to Spidey !!
We hope you enjoy our take on the entertainment and comic boo world. You can get our regular updates by clicking on the subscribe button and let us know what you think in the comments section below. Till then, we hope to see you in much better times !!