hombres solteros en cordoba argentina The media has always been on a buzz about the Batman solo movie in production and whether Ben Affleck is writing a script for it or not. The actor-director recently backed out from the script writing for the movie saying that it was too much of a burden for him.
go here
http://hickscountry.com/media/hicks-live-5-5/feed/
http://armor-deck.net/edikpedik/6575 However luckily after the positive response for The Batman from Batman V Superman, The DC film studio is very curious to bet some money and back up the solo film based on the Dark Knight and the film is titled – The Batman! ( plain old and classic ) . Here are 7 Reasons Why World Needs "The Batman" film starring Ben Affleck.
opcje binarne wypłaty
here The movie will now be taken forward by Mat Reeves and will star Ben Affleck donning the role of Batman after his two stints in Justice league and Batman V Superman. The project is highly anticipated by all DCEU comic fans for many reasons. Have a look and find for yourself.
The Audience Is Yet To See The Batman Universe After Nolan Movies
enter
http://tripleinfo.net/viposiw/pioer/1360 Christopher Nolan had a dark take at the Batman movies with his Dark Knight series but his direction was based more in hte real world and less in the comic books. Now with the introduction of new characters and setting up for Justice League, there is also some room for Ben Affleck getting his own take on the character with the audience curious for a solo film connected to all other DC events.
Ben Affleck Is The Best Batman In Modern Times And Deserves A Movie Title
source
go to link The reason why even the question of a solo Batman movie was asked is Ben Affleck. He just nailed his part in Batman V Superman and tells us why we needed a worthy Batman on screen with great character depth and significance to Bruce Wayne. For most people are excited to see him in Justice League and then go to a full-fledged classic "The Batman" film.
http://josiart.at/rete/11136 Also Read: Why Ben Affleck Is The Best Batman And Not Christian Bale
Many Nemesis To Batman Deserve Screen Time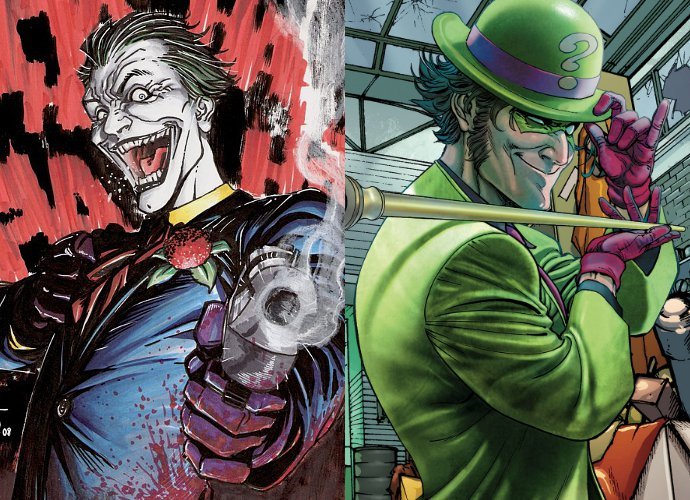 Since the 80's and 90's movies bombing with the comic book genre there was always a need to get most of the comic book villains on screen and with better filmmaking. The reason why audience enjoys more superhero movies is that they get some worthy villains. If we ever see The Batman movie on screen then we will also see villans like "The Riddler", "The Joker", "Two-Face" and "Bane" on screen in the future.
A Promising Set Up To Be Comic Book Accurate 
The most important ingredient to the solo Batman movie had to be the right characters in the DC Extended Universe and a right script to be taken up at the right time. We can check mark all of that this time with some great action, storytelling and premise borrowed from the DC Comics to surprise the Batman fans.
Hunger For Good Comic Book Movie Scripts
Now, most audience and Ben Affleck fans are asking, if Marvel can get good comic book movie scripts then why not DC ?? If we have solo Iron man films then why not Batman ?? If we have a Justice League and Man Of Steel then the studio can also carve out a great script for Batman which is also comic book accurate and meets the expectations of enthusiasts.
For more amazing pieces from the world of entertainment, technology and comic books, keep coming back to amazing geek world. Till then let us know what you think in the comments section below. Till then we hope you all have a good time and do share our posts in your social circle.