It has been 3 months since the mamoth success of S.S. Rajamouli has taken over box office by storm. Nothing from rumours to fake Dangal collection figures could stop this kind of phenomenon which is Baahubali Effect. The Hindi version of the movie alone had collected 504 crores at the box office. The final box office collection of the Prabhas starrer came out to be 1700 crore + in the Indian box office while it also completed 100 days at many theatres across the country. The movie was a big deal in many ways.
It is a regional film from Telugu Cinema which has touched the audience worldwide and has been released in Hindi, Telugu, Tamil and Malayalam across the country. The most surprising thing was that the magnum opus by the gifted director S.S. Rajamouli has set box office records that the even the biggest superstars in the Hindi film Industry can only dream of. And the Baahubali effect is not just  myth, my dear friends it is a benchmark for quality cinema. It is a gem to be cherished a s a classic for years to come. The first part of the franchise was a surprise hit surpassing many of the previous records set by the mighty Khans at the box office. Obviously if a film from down South does such big business that he mainstream Bollywood can only dream of.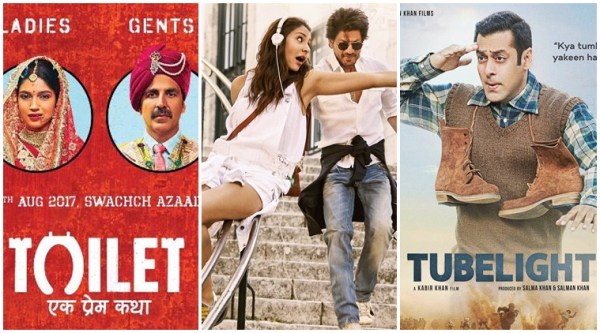 So who wins the battle ?? Prabhas or The Khans ?? Actually it is the Indian Cinema which wins and not a particular section. But the movie has breaken many stereotypes. It breaks the myth that you need to big stars for a big hit. It promotes quality content above all. How do we know this to be true ?? The audience have shown a mature response.
Even the previously selling stars like Salman Khan ( Tubelight ) and Shah Rukh Khan ( Harry Met Sejal ) have delivered box office duds. Does this mean that we have entered a new era ?? Actually change is the real winner. But thanks to the audience for giving thumbs up to quality content over big budget big star movies which audience had to accept as a sour pill.
We hope you enjoy our area of coverage and entertainment. Let us know what you think in the comments section below or email us at amazinggeekworld@gmail.com. And you can hit the subscribe button for more regular updates.