The Battle cannot get bigger then this, we bring you Optimus Prime Vs Iron Man. It is the head of Autobots Vs The Genius Billionaire Playboy Philanthropist. It would be interesting to see because while Iron Man uses the best technology possible on Earth, Optimus Prime himself is an example of highly advanced alien technology. But when it comes to size also, Optimus Prime is a bit more bulkier and heavier. The Optimus Prime Vs Iron Man fight analysis would be based on various factors such as the strategies, mode of combat, skills and of course power. So here is the report. Check out by scrolling below :
Face Off On Earth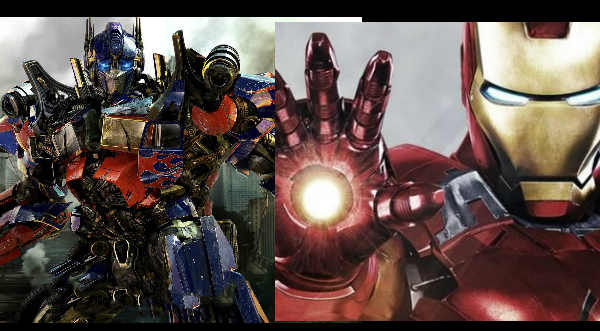 So the ideal case is what will make them both go against each other ?? Maybe some misunderstanding or Autobots just enter the MCU. So might be the case that Tony Stark sees a light shining from the Stark Tower and see some laser beams. Optimus Prime has just returned after defeating some notorious Decepticons and now they will come face to face. Optimus does not know who this human armored Iron Man is. So they both try to solve it with a fight. Here one advantage that Iron Man has is that he can fly and plan his strategies accordingly.
The other advantage that Tony has is his artificial intelligence system that will inform him about mechanics and movements of Optimus Prime. Iron Man might fire some rocket fire to the Autobots hero but no avail.If Optimus Jumps to a building and has his hands on Iron Man he might do some damage. But a few repulsor blast from Tony will take care of that. Plus Iron Man can also create a sophisticated magnetic field to stop Optimus Prime. And especially if it were for the Extremis Armour, using nano technology, Tony can trap Prime.
Winner: Iron Man
For more amazing face-off articles and information from the world of science, technology and comic books keep coming back to amazing geek world. Till then you can share our posts with your friends and let them know about our website.