There may be the most number of people speaking and perceiving English effectively yet there is something about these Latin songs that make you move your feet and sing along no matter you are at the party, home or driving. Not that the lyrics goes off your head yet they easily catch your attention and make you fall for it. Here are the 10 best Latin songs of all time out of the many of them.
1. Bailando – Enrique Igleasias ft. Descemer Bueno and Gente de Zona

Call it one of the best from ladies' heartthrob himself, Enrique Igleasias has everything in him to catch your girl's attention. The song from his tenth album, released in April, 2014 has already crossed 2 billion mark till now and still manages to make it on everyones' playlist. It's English version also features Sean Paul in addition to original artists. Not only the song but the video too is spectacular with a little football and sensual dance.
2. Chantaje – Shakira ft. Maluma
Chantaje is the latest chartbuster from one of the most attractive Colombian woman and established pop star Shakira (The name needs no further introduction). The song was released as a single to anticipate Shakira's Eleventh album El Dorado.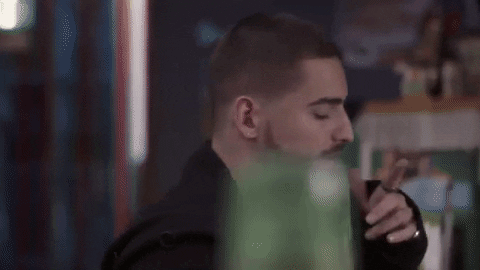 Within less than half a year, it had reached 1 billion mark on youtube and had become the pop star's eight number one single. If you have love for Latin dance styles, a salsa version is also released for the song featuring the angel face pop star showing some eye catching moves.
3. Desabafo/ Deixa Eu Dizer – Marcelo D2
Here's the unusual thing about this one, unlike others the song is Portuguese sung by rapper Marcelo D2. The name might trick you but you are surely be awed by its beats and music. It mixes a couple of classic lyrics with a recreated modern music. Released in 2008, the song managed to be officially part of soundtrack of fifth franchise of Fast and Furious series.
Although. The song might not be a colossal international hit (especially compared to others in the list) but it should get its chunk of the cake and would be unjust to keep it off the list.
4. Gasolina – Daddy Yankee
The song, released in 2004 sung by international sensation Daddy Yankee is perfect to fill you with nostalgia. Perfect blend of hip hop, latin and carribean beats, it easily catalyses adrenaline and fills one with energy.
Gasolina is the first reggaeton song to be nominated for the Latin Grammy Award for Record of the Year. No wonder, the song reached the number 9 position on the "50 Greatest Latin Songs of All Time" list according to Billboard.
Also Read : OMG ! This Is What You Would Find On Tony Stark's MP3 Player 
5. Bilionera – Otilia
Billionera might not be as popular as its other counterparts in the list but the song managed to gain international recognition in a very short time. Sung by the beautiful Otilia, she is the third Romanian pop star to make it successfully to the international showbiz after Inna and Alexandra Stan. The song gives feels and surprises you with a pinch of kink element in it.
6. Adios – Ricky Martin
If you are a 90s lad and had been following international music then this guy (Ricky Martin) needs no introduction to you. The Puerto Rican star vocalist returned with his tenth album featuring Adios  and needless to say with a Bang.
The song is perfect to make you move your feet along its tangy Latin beats. No wonder the singer is no alien in stealing hearts with his dapper looks and irresistible charm.
7. Danza Kuduro – Don Omar ft. Lucenzo
This song is surely going to give you serious Deja Vu to fifth franchise of Fast and Furious series which itself happened to be one of the greatest blockbusters of all time. The song happened to be one of the biggest spanish/portugese hit from Puerto Rican Don Omar featuring French artist Lucenzo (makes it quite a lot of diversified collaboration). Released in 2010, the song ruled the charts including US Billboards making it to be second number one song by Don Omar.
8. Vivir Mi Vida – Marc Anthony
The song is a Spanish incarnation of popular Arabic song "C'est la vie" sung by Algerian artist Khaled. The song was released in 2013 and  has already crossed half a billion views on Youtube. Marc Anthony manages to give it classic Latino touch yet preserving the soul of the original Arabic hit.
9. Ay Vamos – J Balvin
Coming from "The Businessman" himself ( as he introduces himself) J Balvin surely knows what is best for his business. Ay Vamos, like many other latin songs in the chart became a sensational hit and makes its mark in 1 Billion club on Youtube after being featured in Fast 7. The remix version used in the film soundtrack also features French Montana and Nicky Jam and the song is surely going to give you orgasmic and warm coastal feelings.
10 . Despacito – Luis Fonsi ft. Daddy Yankee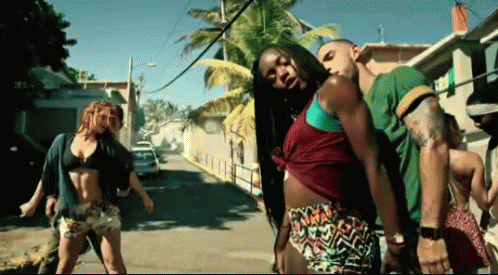 Keeping the best for the last, you are going to blame this song for moving your shoulders up and down, and your lips along with its lyrics subconsciously. It is the latest reggaeton-pop single by Luis Fonzi performed in a smooth and romantic way. The Latin song, still not off everyone's' playlist has crossed 1.80 billion views on Youtube and still counting.
We hope you liked our crazy new compilation of Latin songs. For more fun and happening content in the world of entertainment, science and technology, find a trustworthy friend in amazing geek world. And you can also like us on facebook. Till then have great fun amigos !!