This year was full of surprises as far as the movies were concerned. The good thing is that we got a whole lot of cool things to see this year and we can anticipate more for next year. We saw a few outings from Marvel that were a welcome change from the usual action genre routine. One being the rock musical Guardians Of The Galaxy and the other one being Thor Ragnarok. We also saw some new directors and new faces. Apart from Justice League facing the critical panning, it was a very good year for the comic book movies. Here is the list for the most well likes 2017 Superhero Movies with the best ratings on rotten tomatoes !
Thor Ragnarok : Rotten Tomatoes 92%
The third installment to Thor series was a worthy conclusion to the Asgardian Trilogy. We saw a lot of awesome elements such as Planet Hulk storyline and also a tease for Rune King Thor.
Logan : Rotten Tomatoes 93%

Logan can said to be a very emotional yet meaningful tribute to a great iconic comic book movie character. We saw Hugh Jackman play Wolverine for one last time. The R-rated movie still remains special for the fans. It also made to top 10 on the IMBD super hero movies 2017 list.
Wonder Woman : Rotten Tomatoes 92 %

We have our beloved Gal Gadot show to the world how this DC character can create wonders at the box office. Pety Jenkins did a great job once proving that we can also have a great film in the DCEU. That too directed by a woman.
Guardians Of The Galaxy Volume 2 : Rotten Tomatoes 83%
The Guardians of the Galaxy to this day remains an out of the box surprise Marvel hit. The 70's styled musical hit has got a very niche following of it's own. It continues to rule our hearts and minds.
Lego Batman Movie Rotten Tomatoes : 91%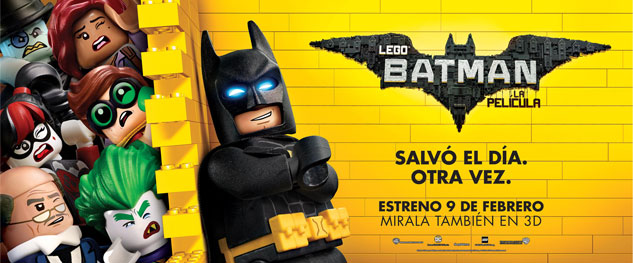 You can say that Lego takes fairly big creative liberties. They have a great Batman Joker story, a tongue in cheek satirical humour and what not. A movie that knows it's flaws and can laugh on itself. Outside of the Marvel DC spectrum this was a fab outing !
Spiderman Homecoming : Rotten Tomatoes 92%
Now finally when MCU gets Spidey back you better not doubt it. Directed by Jon Watts this movie remains a great classic example of how a high school superhero movie should be made. The Iron Man cameo was impressive and did not overshadow our teenage hero.
Did you like the list. Let us know in the comments section below. Also do nor forget to share our articles with friends in your circle. Till then we will be back with more ! Stay tuned for more updates. You can like us on facebook.