Some people might argue that, look Tony Stark is a part of every second Marvel movie and we'd had enough of him. We would agree, but this post is dedicated to the best witty quotes from the Genius, Billionaire, Playboy, Philanthropist. Take notes, dear geeks !
1. Tony Stark Taking a dig on his own suit !!
Well this was the usual troubled Tony Stark in his drunk avatar donning the suit
. He goes " How do you go to bathroom in the suit…..Just like that"
2. Tony Stark On Joining Avengers
"I told you, I don't want to join your super-secret boy band." But the best part is, later Stark becomes an indispensable part of the Avengers, often being the central characters bringing others together.
3. Tony V/S Loki – Priceless
"Well, Performance issues, It's not uncommon….one out of five". But this also made for the most applaud worthy sequence. Loki just couldn't figure out what went wrong !!
4. Tony Stark on Hulk
"I'M A HUGE FAN OF THE WAY YOU LOSE CONTROL AND TURN INTO AN ENORMOUS GREEN RAGE MONSTER."  Haha, great way to make Dr Banner like your company.
5. And being witty can make Thor angry too, but who cares !
Too Good ! Never saw that coming in the first place, though.
6. On Being Iron Man
We owe so much to Robert Downey Jr, he is a cinematic Marvel.
7.  Avengers Food Party
"HAVE YOU EVER TRIED SHAWARMA… I DON'T KNOW WHAT IT IS, BUT I WANNA TRY IT."
8. No better way to exclaim himself
"IF THERE'S ONE THING I'VE PROVEN IT'S THAT YOU CAN COUNT ON ME TO PLEASURE MYSELF."
9.  When Loki says " I have an Army"
Sometimes overconfident, but there is no better way of being Tony Stark.
10. Witty Reply To Captain America – Does he ever run out of wit ??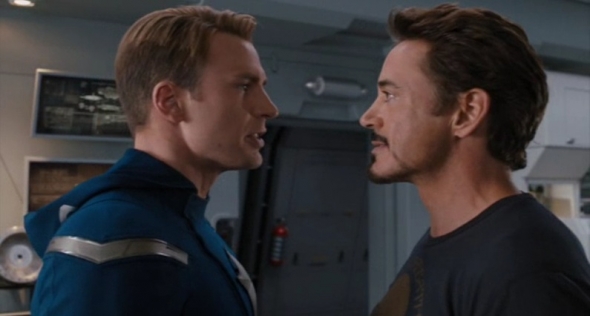 Tony : No Offence but, I don't play well with others.
Steve Rogers ( Captain America ) : Big man in a Suit
Armor, take that away from you, who are you ??
Now here he goes : "GENIUS, BILLIONAIRE, PLAYBOY, PHILANTHROPIST."
11. Because hiding your superhero identity is too mainstream, nobody can replace you buddy !
Don't even
try to argue with this man !
12. And last but not the least !!
"Actually, he's the boss, I just design everything and pay for everything, and make everyone look cooler"
We can never get tired of this man. These witty quotes from the cocky man himself is worth a read for sure. For more insights in the world of comic book movies, technology, humor etc keep paying brief visits to amazing geek world.com. And do not forget to share !!