You know the possibility of having holographic technology still gives goosebumps to even
the most proficient of tech enthusiasts. Microsoft has does just that with their path breaking HoloLens. All we can say is that it's first look is out and it is nothign short
of magical.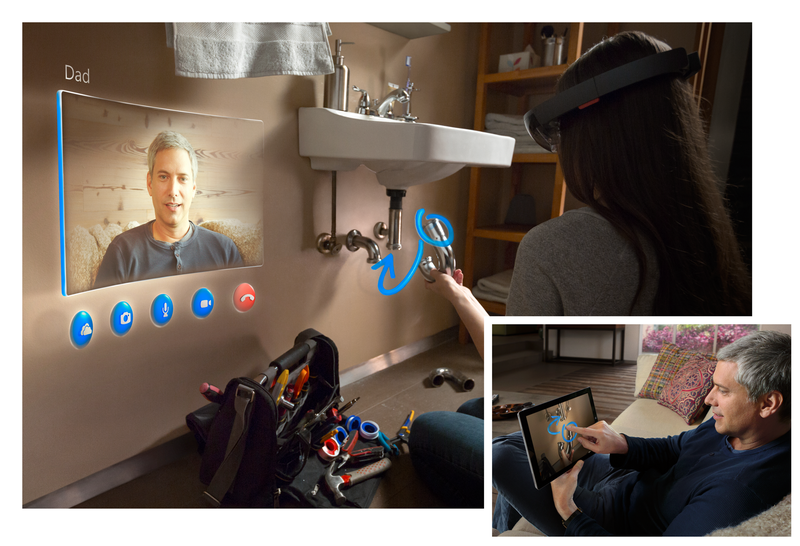 And yes this is not a concept model, Microsoft has already achieved the technology. As sci-fi as it may sound, the holographic headset costs about ( as listed on Microsoft's official website ). It is also compatible with Windows
10.
Now just imagine the possibilities !! You can actually use these headsets to have an enhanced virtual experience. You can play games, browse the internet and use it for some sophisticated research ! ( Tony Stark any one ?? ). The technology will revolutionize the way we use our computing systems
.
Engineers can use it to review their designs, by creating working models and software developers can use it to create more effective communication systems. Imagine walking to an auditorium getting greeted by Holographic Andro-Humanoid assistants. This is one step ahead of everything you would ever imagine. Althought the gadget isn't exactly affordable, and it is a limited edition thing. But this is a sign for great era ahead, atleast for geeks like us.
There is no limit to the kind of utility it has. Even the best of enthusiasts are left spell bound. You can use it to plan cities, predict weather, locate the most complicated of natural substances. If Microsoft has done something right right, this is it !! The next generation
of technology is here and we are excited !!