So the cinematic veil for the much talked about Padmaavat has been lifted and is openly released in theaters across the country. The epic Sanjay Leela Bhansali film which is set in a historical backdrop is an ode to the Rajput clan and gives a poetic storytelling to some of the hyped stories from ancient India. The movie in all shades and colours is a materialization of what Sanjay Leela Bhansali can do on a big canvas. Here is the movie trailer :
https://youtu.be/8YaF2m7hCx0
Leaving aside the controversies the project looks like to have brought the best acting performances from Bollywood in a while. Though not interconnected, the movie is a proof that Indian epic sagas can be a representation on the Global canavs is another big budget film after the success of Baahubali The Conclusion.
Whether or not it is historically accurate is another thing but it surely is a sign pf progress for Indian Cinema. The movie is out in theatres on 25th January, 2018. The critics seem to having a great time throwing rave reviews to Ranveer Singh for his monstrous portrayal of Alauddin Khilji.
Deepika also seems to be in great form and has matured as an actor. The movie adds another cap to Sanjay Leela Bhansali who seems to have carved out a niche with larger than life Indian films in poetic motion. We have to give full credit to the Man Bhansali who dared to bring something like this to Indian audiences!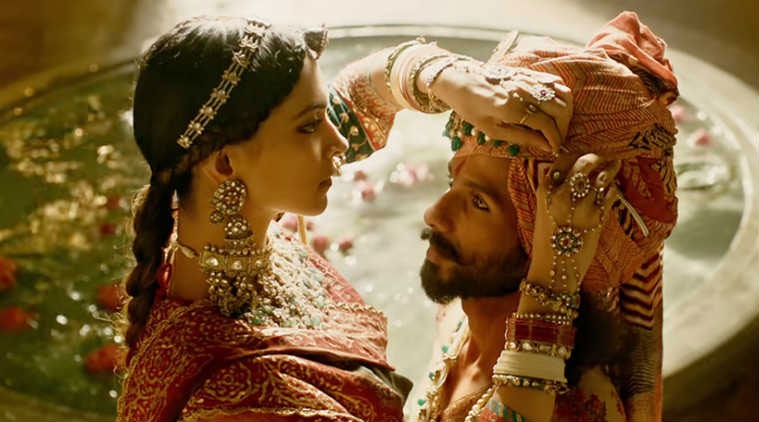 Though it might not boast of a content like Baahubali which was a blockbuster massy entertianer, it does take ahead the legacy. What we see is some great storytelling. Padmaavat is released in 3D and IMAX 3D. IMAX is a technology not so widely used in Indian films though Dhoom 3 was also released in IMAX in select theatres. IMAX uses a 16K capture technology which has got 4 times the resoloution of a regular cinema screen. the IMAX 3D is a combination of both 3D and IMAX recording. If this is not a reason enough to watch the movie then we do not know what is. You can check out the dialogue promo here :
This was not a movie review it was just an overview of the project as it has been the first Hindi featurre film of this scale which is also released in 3D and IMAX 3D. Do check out this space for more such content !