After all the crazy spin-offs and successfully establishing 'The Trinity' in Cinematic Universe, DC Entertainment has tactically made its big shot. And yes ! I am talking about the live action Justice League film that has hit theaters recently, as expected with a bang. Not that its the first time a DCEU film has gained so much mixed reviews before or after the release, yet the film has made its lasting impact and assured there is a bright future of DC in the cinematic universe. Here are 7 reasons why there is a bright ray of 'hope' in DC Entertainment studios.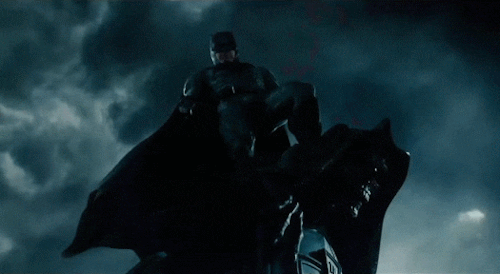 1. Secret Society of Super Villains 
All the applaud raised when the post credit scene rolled the screen, showing not only Lex Luthor but invincible Deathstroke accompanying him. It is to be noted that in comic universe, Secret Society of Super Villains is an alliance formed by Lex Luthor consisting of Deathstroke, Black Manta, Black Adam, Talia Al Ghul, Dr Psycho and Calculator originally.
Considering the apt time of not spawning the Darkseid card too early, bringing in conventional old school villains in the game will surely work for the upcoming Justice League projects. Moreover, adding more human approach and less of the supernatural one (unlike all the previous projects) secret society seems to be the perfect leap for DCEU.
     2. Injustice Future
Injustice has been one of the most loved issues of the enterprise. Capitalising the same is definitely not going to be a flop show for the makers. The emotional dependence of Superman over Lois Lane and zero tolerance for another league members as shown, there is a good chance that the viewers get to watch another live action comic book characters packed live action flick. There is no doubt that friction and arrogance packed bromance of Superman and Batman is always a treat for the fans to see.
     3. Comic Book Accurate
Makers have carefully worked on the detailing of every aspect and every actor justified each character. First look of Slade Wilson will not leave you disappointed at all. Lex Luthor, along with Cybernetic body of Cyborg has also been re-aligned with their comic book counterparts. Wherever required, improvisation in character building (as in the case of Aquaman) is justified.
     4. Head Start For Upcoming Spin Offs
A lot of character spin offs is planned in the universe which has been crticised to be unnecessary and illegitimate. Apart from that, Aquaman and Cyborg are still underdog characters. however, the film revealed enough for viewers to catch attention and keep them surprised for individual films of these characters.
Apparently, the relationship between Mera and Aquaman, and its origin sounds much interesting to present as the next DC Entertainment presentation. Green Lantern Corps have also been teased and their absence from earth is a mystery yet to be unfolded. More than 20 easter eggs can be speculated in the film with a couple of another characters teased including Zeus and Artemis among old gods, Gorilla sign language teasing Barry's nemesis Gorilla Grodd.
    5. Breaking Stereotype- Not the Conventional Backdrop
The studios along with Zack Snyder's signature screenplay of highlighting the dark backdrop visually and in abstract sense has always been criticised to be loud. Call it Joss Whedon's interference or learning from mistakes, the film has aptly put in place all emotions including the comic elements prevalent throughout the 120 minutes.
    6. New JL Members Stealing the Show
As sidekick as Aquaman had been in the animated series and other platforms, he is a total fun and comic relief in the DC Entertainment. Jason Momoa indeed impresses with his badass look and witty tongue. Cyborg's, though not an original founding member has been aptly justified as not just a poor sterotype of Robocop and his prominent role in the league. Some of the Flash and Superman interactions are what fans can look upto in future. And we have to admit that Ezra Miller's version of the flash is a show stealer both with action and comedy. Finally we have a worthy DCEU The Flash !
    7. The Iconic (Old School) Justice League We Need
Justice League originally had 7 members including Martian Manhunter and Green Lantern. As they tease while the new Hall of Justice is built about the room for more, absence Green Lantern and Martian Manhunter can be justified. Given more time, Hal Jordan and Jon Jones can surely be expected. Of course, the glourious JL animated intro walk that all fans expect we might get to see in the upcoming franchise.
Related Article : JL Confirms There Is Something Brewing Between Bruce And Diana
For more amazing pieces from the world of entertainment, comic books and technology keep coming back to amazing geek world. You can also share us to show us your support and let us know what you think in the comments section below. Till then, Aloha !!