If you are someone born in India and has got something even remotely to do with Cricket, you know this man – Sachin Tendulkar. Easily one of the most celebrated sports icon on the Globe, the player has seen it all. A typical rags to riches story, winning accolades from all the world class players. The chants during a cricket match in a stadium with Sachin ! Sachin ! are nothing less then the way fans have payed pilgrimage to this legend. If cricket is a religion in the country then Sachin Tendulkar is the GOD.  Finally the most celebrated and loved cricketer gets a feature film being made. The movie has made it to the theatres and has left all the cricket fans in awe. It is also noteworthy, the fact that the film which is so Indian in it's origins, has been directed by James Erskine, an Englishman.
And we can say that the director has done full justice to the legend himself. The film covers various portions from the celebrity criceter's life. And also it is not common for a docu-fiction film to create such ripples. But it is non other than Sachin Tendulkar. Sachin : Billion Dreams connects the audience to one of the most loved icons in the Indian history. It is not just a movie, it is a phenomenon. It takes the fans and cricket followers down a nostalgic memory lanes.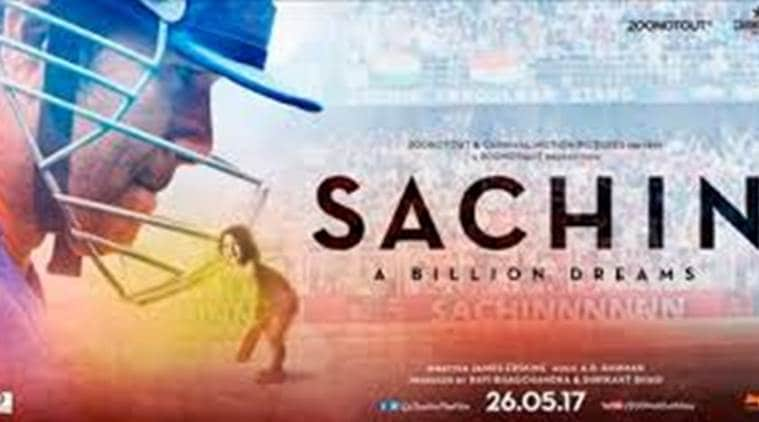 The film takes the viewers to various portions of the cricketer's life. It has got recordings featuring his family and fellow players like Virat Kohli, M.S. Dhoni, Rahul Dravid and Ricky Pointing. Just the mention of him inspiring so many international cricketers gives goosebumps to the viewers. th way this boy with middle class origins makes it to become cherished by the World is a story to be told. And also the film concludes on an emotional note with Sachin's retirement speech, sure to get people grab their tissues. Also the film gets you to witness Sachin holding the World Cup after Captain M.S. Dhoni drives the country to the victory. A must watch far all true Indian fans !!
For more amazing peeks into the world of entertainment, find a friend in amazing geek world. You can also email us your feedbacks and suggestions at amazinggeekworld@gmail.com. You can also like us on facebook at facebook.com/amzgeekworld. Till then, have fun geels !