Bruce Wayne Is The Best Detective In The World ?? Bruce Wayne is an iconic fictional character that appears in the DC Comics. The fact is that this character needs no introduction on its own but the alter ego for Batman is also a very strong individual. The genius billionaire has abilities that only a few can match. After all, it takes a lot to take the mantle of Batman. Here in this post, we will tell you why "Bruce Wayne Is The  Best Detective In The World". Scroll down and check for yourself !!
He Can Find Any Piece Of Information

DC Comics have always portrayed Bruce Wayne being capable of digging out any kind of information in the world. The fact that he found out about the Wonder Woman is one such proof. Bruce Wayne Is the best detective in the world.
He Can Bust Conspiracy Theories

Batman has been fighting Gotham and has tackled all kind of experiences. Even in the 2016 starer Batman V Superman, you know how brilliant Batman is at busting and judging the conspiracy theories. He is also the first one to find out about The Flash, Cyborg and Aquaman.
He Can Execute His Plans As Batman

He has got the best training in the world. He knows mixed martial arts and other strategy forms of combat. He can not only find out what's wrong, he can also go and fix the issue.
He Is A Master At Working Out Details

Batman has all the gadgets and resources that make for the fact that Bruce Wayne is the best detective in the world. He can use all his gadgets and super computers to know anything that is happening in the world. He is in fact very smart at working out the details. He is always ahead of the police as well.
He Understands Criminal Psychology

Fighting crime has made the character from comic books much more intense. He can find out everything about his enemies and also predict what the villains are up to. Bruce Wayne understands the criminal psychology better than any detective in the world.
He is Always Prepared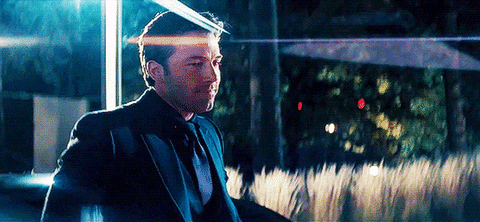 Remember how easily Wayne had defeated Superman in the 2015's Batman V Superman. This is how good he is with preparation. His mind keeps him ahead of the competition for the most part.
He Is A Great Human

The reason why we love Bruce Wayne from comics is that he has a conscience. He cares for people. The intentions are never to be questioned. That makes Bruce Wayne a great detective as well as a true superhero.